TransCanada CEO Russ Girling: "For decades the normal process to review and make a decision on an infrastructure project like Keystone took two years,"
TransCanada Corporation (TSE:TRP, Mkt cap 39.03B, P/E 22.90, Div/yield 0.48/3.49, EPS 2.40, Shares 708.56M) president and CEO Russ Girling has attacked the review process for its Keystone XL proposal, following news that President Barack Obama is expected to veto fresh legislation approving the controversial pipeline.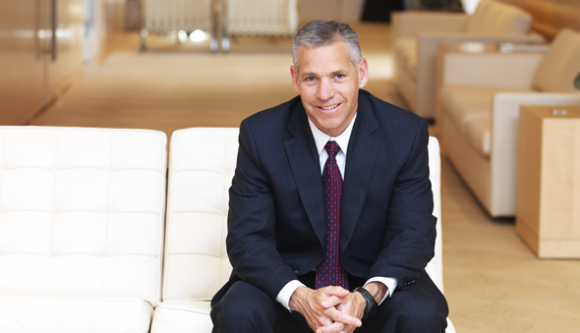 As the Financial Post reports, Girling was responding to a White House statement Tuesday that Obama will rebuff a newly introduced bill in order to let the State Department conclude its "well-established" presidential permit process.
However, Girling claims the State Department's handling of the pipeline project has been nothing like a well-established process.
"For decades the normal process to review and make a decision on an infrastructure project like Keystone [took] two years," he said in an emailed statement.
"We are well over the six-year mark reviewing the final phase of Keystone with seemingly no end in sight. The bar continues to move again and again."
Girling added that the Calgary-based energy company has "patiently and diligently" worked since 2008, carrying out everything that the process has asked of it.
"We have done this to ensure Keystone XL is built and operated safely and the State Department has concluded time and again this can be done," he stressed.
Congress began debating the issue yesterday, after the Republicans made Keystone XL their first order of business after winning control of both houses in November.
However, White House press secretary Josh Earnest says any debate will be in vain. "I can confirm for you that if this bill passes this Congress, the president wouldn't sign it either," he said, adding that similar legislation proposed by members of Congress last year would have also met a similar fate.
What is Successful Investing? Learn more here>>

Download Our Free Special Report – How to Hunt For Value Stocks. Michael Sprung will share with you 5 stocks set for long-term gains.

We believe that the success of a particular investment is always relative to the price you paid. Like to learn more? Please contact us here>>

The opinions expressed here are ours alone. They are provided for information purposes only and are not tailored to the needs of any particular individual or company, are not an endorsement, recommendation, or sponsorship of any entity or security, and do not constitute investment advice. We strongly recommend that you seek advice from a qualified investment advisor before making any investment decision.