TransCanada Corporation's (TSE:TRP, Mkt cap 40.34B, P/E 23.67, Div/yield 0.48/3.37, EPS 2.40, Shares 708.56M) Keystone XL oil pipeline has been pending for six years, but there could be light at the end of the tunnel for the company following news that the head of the Senate energy committee is to introduce a bill next week to force its approval.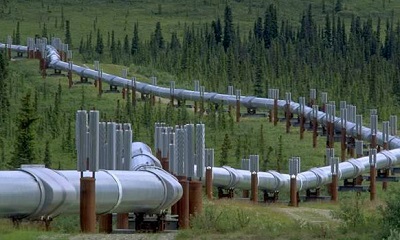 As Reuters reports, however, the full chamber faces a battle in obtaining the needed votes to overcome any veto by Barack Obama, with the President saying he will not approve the pipeline if it would substantially raise emissions linked to climate change.
Calgary-based TransCanada believes it acquired notable votes for the $8 billion project in November's midterm elections, including Republicans Shelley Moore Capito, from West Virginia, and Joni Ernst, from Iowa.
This year's bill is still likely to be a few votes shy of the 67 required to overcome any presidential veto.
But that's unlikely to stop Senator Lisa Murkowski, an Alaska Republican and the new head of the Energy and Natural Resources Committee, from introducing the bill this week.
"We are trying to allow it to go through the open committee process and bring it to the Senate floor and let them vote on it," her spokesman Robert Dillon said last week.
The announcement comes shortly after comments from TransCanada chief executive Russ Girling, who spoke out against "ludicrous" arguments fronted by gas distributors in which he accused them of fomenting public opposition to the project with misleading statements.
"The only reason we're having [this debate] today is because they don't want to have it in front of the National Energy Board. They want to appeal to heartstrings. Look at the ads: hospitals, schools, children – give me a break," he said.
"The strength of our underlying business, along with $13 billion of small to medium-sized projects anticipated to be in-service by the end of 2017, is expected to drive near term growth in earnings and cash flow," said Russ Girling, TransCanada's president and chief executive officer. "In addition we continue to advance $33 billion of major infrastructure projects to provide market access for growing natural gas and crude oil production in Canada and the United States which would further supplement growth through the end of the decade."

"As a result, we expect our common share dividend to grow at an average annual rate of at least eight per cent through 2017," added Girling. "Looking forward, success in advancing our major projects could lead to an annual dividend growth rate of ten per cent or more."
What is Successful Investing? Learn more here>>
Download Our Free Special Report – How to Hunt For Value Stocks. Michael Sprung will share with you 5 stocks set for long-term gains.
We believe clients are more concerned about losing money than making speculative gains.
We believe that investment management is about managing risk, not chasing speculative returns.
cus on guessing the future prices.
We believe that the success of a particular investment is always relative to the price you paid.
Like to learn more? Please contact us here>>

The opinions expressed here are ours alone. They are provided for information purposes only and are not tailored to the needs of any particular individual or company, are not an endorsement, recommendation, or sponsorship of any entity or security, and do not constitute investment advice. We strongly recommend that you seek advice from a qualified investment advisor before making any investment decision.