Cenovus now budgeting between $1.8 billion and $2 billion in capital expenditures for 2015
Little more than a month after Cenovus Energy Inc (TSE:CVE, Mkt cap 18.79B, P/E 16.25, Div/yield 0.27/4.29, EPS 1.53, Shares 757.00M) unveiled a significantly reduced capital budget for 2015, plunging oil prices have forced its hand once again, leaving the oilsands major with little choice but to announce a further $700 million in spending cuts.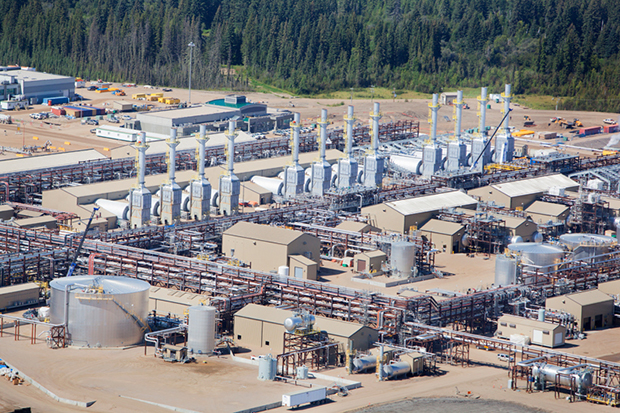 As the Financial Post reports, the Calgary-based firm will trim the number of contractors it employs in order to bring it in line with the current oil landscape.
The company is now budgeting between $1.8 billion and $2 billion in capital expenditures for 2015, which represents a 27% reduction on the budget it announced Dec. 11, and a 37% drop from its 2014 budget.
Predictably, Cenovus pointed at the ever subsiding oil prices as the reason it was cutting $700 million from its spending plans, adding that it aims to take another $400 million to $500 million off from its operating and capital expenses over the next 12 months.
Contractors are thought to make up around a third of Cenovus' 5,200-strong workforce, but the company was not prepared to reveal just how many of those positions were being eliminated.
"We don't have a specific target at this point," said Cenovus spokesperson Brett Harris. "That's something that we're going to be determining over the course of the next couple months."
The Canadian oil company's president and CEO Brian Ferguson said in a statement that the plan is to move "at a pace we believe is more in line with the current pricing environment."
The new budget has been calculated on the assumption that the West Texas Intermediate (WTI) benchmark oil price will average US$50.50 per barrel through 2015, which is significantly less than the company's previous estimate of US$74 per barrel.
What is Successful Investing? Learn more here>>
Download Our Free Special Report – How to Hunt For Value Stocks. Michael Sprung will share with you 5 stocks set for long-term gains
here>>
We believe that successful investors focus on the quality of the assets they buy. Speculators focus on guessing the future prices. Like to learn more? Please contact us here>>
The opinions expressed here are ours alone. They are provided for information purposes only and are not tailored to the needs of any particular individual or company, are not an endorsement, recommendation, or sponsorship of any entity or security, and do not constitute investment advice. We strongly recommend that you seek advice from a qualified investment advisor before making any investment decision.