Deal allows Manulife to distribute Standard Life Investments' funds in Canada, the US and Asia.
Manulife Financial Corp. (TSE:MFC, Mkt cap 38.23B, P/E 9.55, Div/yield 0.16/3.02, EPS 2.15, Shares 1.86B) has announced that The Manufacturers Life Insurance Company has successfully completed its acquisition of the Canadian-based operations of Standard Life plc.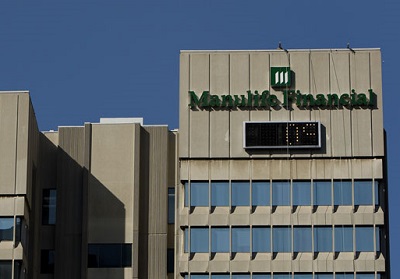 This extends its capability to serve customers in all of Canada, and elsewhere in the world, from Quebec, Manulife said in a statement.
The transaction includes a global collaboration agreement whereby Manulife will seek to distribute Standard Life Investments' funds in Canada, the US and Asia.
"Standard Life allows us to significantly increase our presence in Quebec, and dramatically increases our scale in a number of highly strategic lines of business," said Donald A. Guloien, president and CEO of Manulife.
"Standard Life, in combination with the recently announced acquisition of New York Life's Retirement Plan Services business in the United States, grows our global retirement plan business by about $80 billion."
Marianne Harrison, Manulife's senior executive vice president and general manager for its Canadian division, says a "dedicated integration team" has been put together to ensure any disruption resulting from the deal is kept to a minimum.
The transaction sees 1.4 million new customers come Manulife's way, but Warren Thomson, senior executive vice president and chief investment officer, says the company is in good shape to deal with the increased demand.
"This acquisition deepens our investment capabilities for our customers," he said.
"Our combined company can now provide our customers with an even greater breadth of products and solutions – not only in Canada but around the globe."
What is Successful Investing? Learn more here>>
Download Our Free Special Report – How to Hunt For Value Stocks. Michael Sprung will share with you 5 stocks set for long-term gains
here>>
We believe that investment management is about managing risk, not chasing speculative returns.
Like to learn more? Please contact us here>>
The opinions expressed here are ours alone. They are provided for information purposes only and are not tailored to the needs of any particular individual or company, are not an endorsement, recommendation, or sponsorship of any entity or security, and do not constitute investment advice. We strongly recommend that you seek advice from a qualified investment advisor before making any investment decision.