WHO WE ARE FOR
Founded in 2005, Sprung Investment Management helps clients moderate swings in market volatility through a "value investing" approach. Aimed at preserving wealth and providing a real rate of return after fees and inflation, we are known for employing philosophies that frequently run contrary to current investment trends. Sprung is different from other investment management firms in that we make a deliberate attempt to minimize trading and transaction costs. Our decisions are based on due diligence and staying our course rather than reacting to market volatility. . We believe, in the words of Ben Graham that "the essence of investment management is the management of risks, not the management of returns."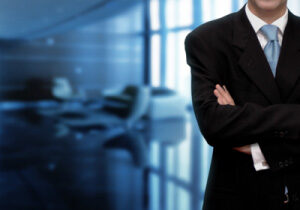 SPRUNG INVESTMENT MANAGEMENT – VALUED-BASED INVESTING
Our Investment Management Approach
Investment management is generally defined as the professional management of various classes of securities—typically equities and bonds—in order to meet each individual client's specific investment goals. At Sprung Investment Management, our investment management approach is based on the value investing principles developed by Ben Graham.  Value investing shifts our portfolio management focus away from speculative profits, market trends and the frequently changing opinions of experts, focusing instead on company and market fundamentals.
Our investment management approach is based on a three-part value investing strategy. We believe this is the best way to reduce risk and volatility and earn consistent returns over time.  Our diligent, patient and opportunistic approach has served our clients well, through good and bad markets:
Appraise the intrinsic value of each company over a business cycle;
Seek long-term growth of capital by investing in companies that we perceive to be mispriced;
Utilize a margin of safety to promote return of capital…not just return on capital.
Value investing preserves wealth by focusing on companies that are financially strong, well-managed and offer a margin of safety to promote return of capital…not just return on capital. This is the same approach embraced by successful value investors such as Warren Buffet.
Investment management is also referred to as asset management.
We work with clients to match our value-based investment management approach to their goals and risk tolerance. Based on the client's situation, we will determine an appropriate asset mix. When new clients join us their existing holding can often be transferred in-kind, (i.e. transferred "as is", without being liquidated.) Over time, we will perform any changes necessary to the portfolio in order to ensure it reflects their goals and risk tolerance. We trade client portfolios as and when market opportunities present themselves.
As a portfolio manager, we are committed to meeting a 'best-interest' standard, also known as a fiduciary duty.  A fiduciary duty is a legal requirement that an investment manager must avoid all conflicts of interest and put the client's interests first. Investment advisors employed by the large bank-owned brokers, only have a responsibility is to suggest investments that are 'suitable' for their clients. They are not required to disclose any fees or commissions that they will receive if you buy what they are recommending.
Sprung Investment Management Inc.
121 Richmond Street West, Suite 1101
Toronto ON M5H 2K1 CA
Tel: 416-607-6642
Fax: 416-934-7161
Planning to visit us? You can find a map, directions and more contact details