Fortis Inc (TSE:FTS, Mkt cap 10.74B, P/E 28.65, Div/yield 0.34/3.49, EPS 1.36, Shares 276.00M) has announced it is to sell off its properties division as it looks to shift focus towards its utility strategy in North America.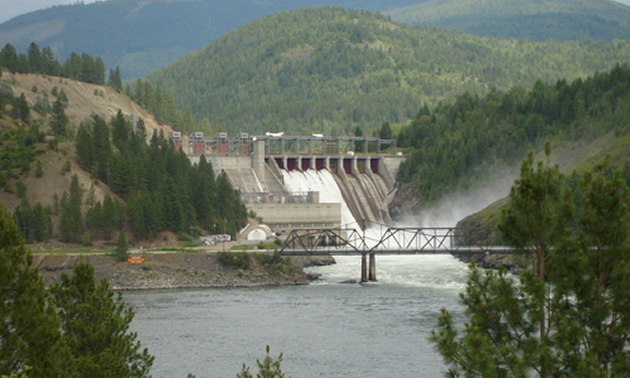 CBC News reports that the company, which owns 23 hotels in eight provinces, is getting out of the property business as an "exit strategy", and selling off all of its buildings.
Nora Duke, president and CEO of Fortis Properties, was quick to downplay the decision, stressing that it only represents around 3% of the overall company.
"It's really a question about strategy and strategic fit," she said, adding that Fortis is "principally a utility company", therefore the property business was always playing second fiddle to its overarching utility strategy.
"The properties company has been a successful business and really continues to be — it's a strong operating company, but really for Fortis, our parent company, it's really a question about fit and focusing on the utilities strategy," Duke explained.
Duke was non-committal on what she foresees for the various business entities operating at the properties – nor was she prepared to estimate how the decision will effect jobs.
She said that the outcome on those fronts depends on who buys the properties and what they envisage for the buildings.
However, Duke was keen to point out that the operating entities would still need to carry on and service customers and tenants, which she believes will guarantee the security of many of the jobs in the properties.
Duke revealed that there has already been some interest in a number of the properties, but she was not willing to divulge any further information on the initial discussions.
Fortis increased its quarterly dividend by 6.3%, to $0.34 a share from $0.32. The new annual rate of $1.36 yields 3.6%. Fortis has raised its payout every year for the past 42 years.
What is Successful Investing? Learn more here>>
Download Our Free Special Report – How to Hunt For Value Stocks. Michael Sprung will share with you 5 stocks set for long-term gains.
We believe successful investors must challenge the market consensus by maintaining an independent point of view. Like to learn more? Please contact us here>>
The opinions expressed here are ours alone. They are provided for information purposes only and are not tailored to the needs of any particular individual or company, are not an endorsement, recommendation, or sponsorship of any entity or security, and do not constitute investment advice. We strongly recommend that you seek advice from a qualified investment advisor before making any investment decision.