CAE / Bombardier deal includes the NATO Flight Training in Canada.
CAE Inc. (TSE:CAE, Mkt cap 4.17B, P/E 21.74, Div/yield 0.07/1.77, EPS 0.73, Shares 265.24M) has reached an agreement with Bombardier Inc. to acquire its military flight-training business for $19.8 million, which CAE claims strengthens its core capabilities as a training systems integrator globally.
The Financial Post suggests Bombardier's decision to s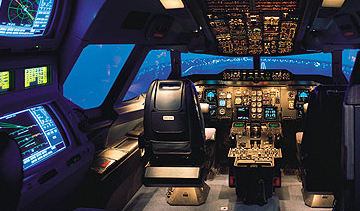 ell comes as little surprise given that the company continues to struggle to maintain liquidity in the face of declining cash flow.
Just this month, Bombardier brought into question its cash levels after slashing its financial outlook and suspending development of its Learjet 85 program – news which saw its shares plunge about 30% since the announcement a fortnight ago.
However, it's hoped that the sale of its military training unit will allow the company to better focus on its core business area and restore shareholder faith in the business.
For CAE, the acquisition will expand its business into live flying training of military pilots, including fighter pilots for the Royal Canadian Air Force and its allies.
The deal includes the NATO Flight Training in Canada program, which trains fighter pilots for NATO members in Moose Jaw, Sask., and Cold Lake, Alta.
"As a training systems integrator for air forces globally, this addition to CAE gives us another important capability and opportunity for growth," Marc Parent, CAE's chief executive, said in a statement.
What is Successful Investing? Learn more here>>
Download Our Free Special Report – How to Hunt For Value Stocks. Michael Sprung will share with you 5 stocks set for long-term gains
here>>
We believe that clients gain from our focus on the long-term fundamentals and not chasing short-term trends.
Like to learn more? Please contact us here>>
The opinions expressed here are ours alone. They are provided for information purposes only and are not tailored to the needs of any particular individual or company, are not an endorsement, recommendation, or sponsorship of any entity or security, and do not constitute investment advice. We strongly recommend that you seek advice from a qualified investment advisor before making any investment decision.