Interested investors may wish to pursue a greater understanding of investment fundamentals. The following investing books have made a major contribution to the investment community and have been instrumental in the development of the investment philosophy employed at Sprung Investment Management.
You can read our earlier reviews here>>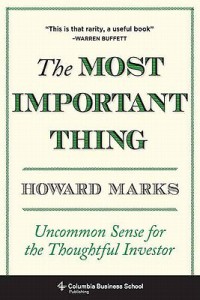 Howard Marks, the Chairman and Co-founder of Oaktree Capital Management, is a renowned value investor. In this book, he expands on the client memos written over the years to bring together this concise, easy to understand, synopsis of the principles of value investing. Throughout the book, he expounds on such concepts as "second level thinking", the price/value relationship, recognizing opportunities and defensive investing with many examples and illustrations along the way. A very enjoyable read whether you are a novice or seasoned professional.
A fascinating story of a man's transition from a Harvard MBA, to investment banker, then finally to a successful hedge fund manager employing the concepts of value investing. Like many before him, Guy Spier started his Wall Street career seeking fame and fortune utilizing aggressive tactics. Through a series of setbacks, he awakens to an alternative approach to investing that brings intellectual satisfaction and a clearer conscious. Along the way, he gains insight from some of the leading investors of today.
Along the lines of "Nudge" and "Thinking Fast and Slow" (See previous reviews), Frank Partnoy further expands on the process of cognitive thinking. Often counterintuitive, he weaves together findings from scientific studies and interviews that suggest that many decisions are best made after some optimal delay that may vary with the situation and experience of the person faced with the decision. He sights examples from many celebrities such as Warren Buffett, Chris Evert and Steve Kroft to illustrate how the delay technique can improve decisions from all walks of life.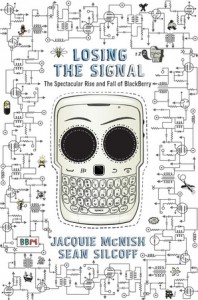 An engrossing account of the meteoric rise and fall of a true Canadian success story. Expanding on their reports in the Globe and Mail newspaper, the authors conducted countless hours of interviews with many of the people involved and particularly with Jim Balsillie and Michael Lazaridis. The result is a fair and balanced account of the hubris and humility that resulted in a small company from Waterloo Ontario rapidly ascending to a globally dominant position in this highly technologically driven industry. Could the story have ended any differently? Read the book and you can be the judge.