Bell Canada, formally known as BCE Inc. (TSE:BCE, Mkt cap 46.02B, P/E 18.36, Div/yield 0.65/4.75, EPS 2.98, Shares 840.33M) is hoping to be able to press its case in the court of appeal against a ruling that prohibits the company from transmitting its own content to customers' mobile devices for lower rates than it demands for sending third-party content.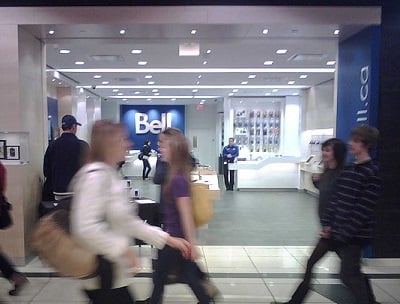 As Reuters reports, Canada's largest telecoms company and other large domestic telcos have been engaged in a process of acquiring media assets in recent years, in order to command more control over the programming they send.
However, the move looks to have been somewhat in vain after the Canadian Radio-television and Telecommunications Commission ruled that BCE must change the pricing of the app responsible for streaming the content.
BCE, which operates under the Bell brand, said the app – which costs $5 per month and allows users to stream up to 10 hours of television that do not count against their monthly wireless data caps – is an extension of its broadcasting services.
It therefore believes the TV streaming service should not come under the same scrutiny as rival media companies such as Netflix and Google's YouTube, which are prevented from discriminating between different pieces of content.
"The CRTC should be supporting Canadian broadcast innovations like Bell Mobile TV, not trying to inhibit them," Bell spokeswoman Jacqueline Michelis wrote in an email. "The CRTC itself considers the service a broadcast undertaking and should have regulated it in that way but didn't, which is why we are turning to the court."
Permission to appeal was sought late last week, with the matter to be heard at the Federal Court of Appeal if BCE is successful.
What is Successful Investing? Learn more here>>
Download Our Free Special Report – How to Hunt For Value Stocks. Michael Sprung will share with you 5 stocks set for long-term gains
here>>
We believe that successful investors focus on the quality of the assets they buy. Speculators focus on guessing the future prices.
Like to learn more? Please contact us here>>
The opinions expressed here are ours alone. They are provided for information purposes only and are not tailored to the needs of any particular individual or company, are not an endorsement, recommendation, or sponsorship of any entity or security, and do not constitute investment advice. We strongly recommend that you seek advice from a qualified investment advisor before making any investment decision.