THE SPRUNG INVESTMENT MANAGEMENT DIFFERENCE
At Sprung, our focus is building and managing investment portfolios that are custom tailored to individual circumstances and long-term goals.
Our firm caters to high net worth investors who have outgrown mass market products, have tired of chasing market trends and prefer the personal attention of dealing directly with the Principals of their investment management firm.
Independent and partner-owned, all research and investment decision-making is handled in-house by the Sprung team.
We do not recommend or sell anything except our services – our revenue is generated solely through client fees.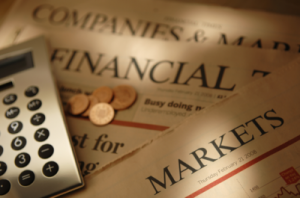 Sprung Investment Management possesses three characteristics that make us unique:
1) No layers of agents or handlers. You speak directly to the analysts and decision-makers managing your portfolio.
2) Though we are a small boutique, we provide consulting services to larger firms on Bay Street that hire us for our expertise, insight and analyses. The approach and diligence we provide to you is the same that drives the investment decisions of leading industry players.
3) We do one thing only – and we do it very well. Sprung adheres to our value investing approach and is not swayed by market trends.
As investment or portfolio managers, we manage investment portfolios on behalf of private clients, foundations and endowments. Portfolio managers differ from mass-market or retail investment managers because we typically manage larger amounts of money for a select group of clients. Portfolio managers are also known as investment counsellors, asset manager, investment managers or wealth managers.
The benefits of hiring Sprung Investment Management to manage your investment portfolio:
Fiduciary Responsibility – we have a fiduciary duty to act with care, honesty and good faith, always in the best interest of their clients. Investment decisions therefore must be independent and free of bias. This results in a higher level of trust placed on portfolio managers. Many brokers and advisors do not meet a fiduciary standard because of the conflicts of interest inherent in their business model. a fiduciary duty is also referred to as a 'best interest' duty.
Professional Qualifications – as fiduciaries, securities regulation requires us to obtain the highest level of education and experience in the investment industry.
Personalized Management of Your Portfolio – we provide ongoing management of your investments based on your objectives and risk tolerance.
Investment Policy Statement – we create individual written agreement with each of our clients to establish how you will work with your portfolio manager, including ongoing communication, types of investments, reporting, fees, risks and other issues related to your own circumstances.
Registration – both firm and the individuals who manage your investments are registered and monitored by provincial securities commissions.
Legal Requirements of Firms – Sprung Investment Management is registered as portfolio managers must meet strict financial reporting, capital and insurance requirements to further protect your investments.